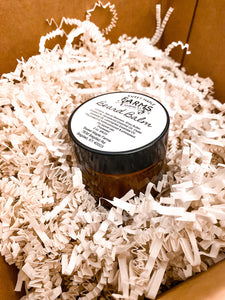 Nourish and style your beard with our all natural Beard Balm! This special blend of beeswax, shea butter, coconut oil, and essential oils provides a natural, quick-absorbing finish that won't weigh down your beard. Enjoy a more manageable and fuller-looking beard while your hair remains totally nourished. Try it today!
Essential Oil: Sandalwood, Cedar, Lemongrass
Experience the convenience of 2oz Amber Glass containers that are easy to use and can be reused.