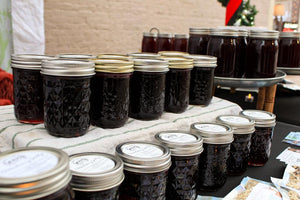 Experience the zing of locally grown 🍇 Elderberry Jelly! Slather this zesty jam over your toast for a 🌅 sunrise breakfast classic your taste buds won't forget! 🤤😋

We are proud that all Elderberry products we produce are made ONLY with our family Elderberries grown right here in Shelby County, KY!

* 8 oz jars - place in fridge after opening for max lifespan.